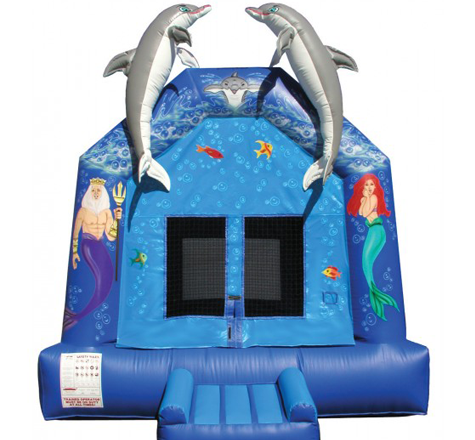 What are the drop-off and pick-up times?
---
Drop-off times are usually between 8 a.m. and 12 p.m., and pick-up times are between 7 a.m. and 8 p.m.
Is the delivery and setup time part of the rental time frame?
---
No, it does not take away from the rental time.
How long is the average rental?
---
Rentals are for a full day, usually 8 to 10 hours.
What are the bounce house rules?
---
An adult must be present at the entrance of the bounce house at all times. No shoes, food, candy, drinks, crayons, markers, pens, or 'Silly String' are allowed inside the bounce houses.